#7. Beijing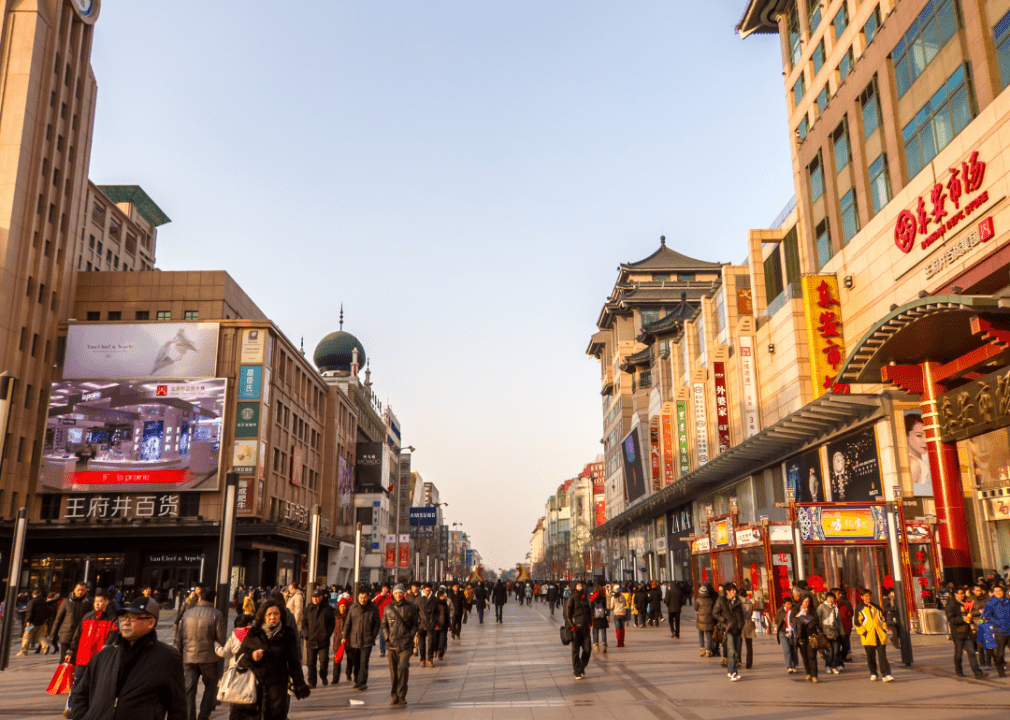 Canva
- Water shortage ratio in 2020: 4.91
- Projected water shortage ratio in 2040: 4.23
Beijing's aquifers are diminishing from excessive use, and about 40% of its water was too polluted as of 2017. The nation's capital, like much of the nation, has been experiencing abnormally dry weather, including a 116-day drought that lasted from October 2017 to February 2018.
In recent years, resource-management issues have also inhibited access to an ample supply of water in Beijing. Three heavily industrialized provinces in the northern portion of the country—Beijing, Tianjin, and Hebei—only received enough water to provide each resident below 184 cubic meters annually, lower than the 500 cubic meter limit for water scarcity defined by the United Nations, according to Earth.org.
One attempt to solve the capital's water woes has been the construction of the South-to-North water diversion project, a 2,700-mile-long series of aqueducts to transport enough water from southern China to supply 70% of the city's water, according to Circle of Blue. However, some fear demand will outweigh supply considering growing industries, a rising city population, and the construction of a new city southwest of the capital that will house 5.4 million residents.