Madison Area Information


Madison Area Information


Madison is the county seat of Dane County and capital of the U.S. state of Wisconsin. Madison is the 81st largest population in the United States; Madison had a population of 236, 901, Making Madison the second largest city in Wisconsin, after Milwaukee, As of July 1, 2011.Madison city forms the center of the United States Census Bureau's Madison Metropolitan Statistical Area comprises of all of Dane County and adjacent Iowa and Columbia counties. By the year 2010 the population of Madison Metropolitan Statistical Area is 568,593.
Madison Area Rentals by Area More Cities
Madison Area Information by Area More Cities
Madison Information
NE Dane County Information
NW Dane County Information
SE Dane County Information
SW Dane County Information

Madison Area Recreation, Culture and Attractions

Money magazine was known Madison area as the best place to live for population in United States. Madison has many bike riding streets because it is one of the major extensive bike trail systems in the nation. This area has higher rate of gay couples than any other city in the area outside of Chicago and Minneapolis. The Madison area conducted many festivals and events. The city people and students organizations worked mutually to schedule performances by bands, and to organize activities and give the event more structure and to eliminate vandalism. "Freak fest on State Street" is the event goes on in Madison. Events such as these have helped throw in to the city's nickname of "Madtown." The city's recreation department gives a variety of activities, special events, and training for a wide-range of ages. The city schools are using for sports programs in Madison. Madison Department of Parks and Recreation offers facilities and programs that improve the quality of life for city residents. The metropolitan of Madison Park's authority imitates all of the many parks, maintains playgrounds and athletic fields in the parks, provides special field for foot ball, base ball and basket ball, special area for outdoor ice skating in the winter season. Madison area has many cultural and landmark attractions, many parks and more than 150 miles of bike and cross-country ski trails, and five area lakes for boating and fishing.

Madison Area Demographics

Madison Area total population - 2,36,000
Madison Area male population - 114,832
Madison Area female population - 118,377
Madison Area White population - 75%
Madison Area Black population - 7%
Madison Area Asian population - 7%
Madison Area Native American population - 1%
Madison Area Pacific Islander population - 1%
Madison Area Hispanic population - 7%
Madison Area Two or more races population - 2%
Madison Area Other race population - 2%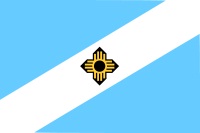 Madison Area Education

The Madison Metropolitan School District makes available services to the city and nearby area According to Forbes magazine reports. Madison is the second largest school district in Wisconsin at the back of Milwaukee School District, with students of roughly 25,000 students in 46 schools. Madison has numerous private businesses also providing classes and a non-credit learning society with many programs, Madison Country Day School is a private high school with no religious affiliation.

Madison Area History

In the year 1829 Madison origins start, with the purpose of building a city in the Four Lakes region, when old federal judge James Duane Doty acquired over a thousand acres of swamp and forest land on the cape between Lakes Mendota and Monona. Providing buffalo robes to the freezing legislators and promising choice Madison lots at discount prices to undecided voters, Doty lobbied insistently for Madison as the new capital. The fourth President of the U.S. who had died on June 28, in the year 1836 named the avenues for the other 38 signers of the U.S. Constitution, Doty named the city Madison for James Madison. The Madison area was local to Native Americans for nearly 12,000 years before the coming of European colonizers. As a center of state politics and education Madison's label capital of Wisconsin assured its growth. In the year 1856 the people had grown to more than 9,000 inhabitants and by the time Madison became a city. Since the year 1974 Historic Madison, Inc of Wisconsin has give out as Madison's historical civilization.

Madison Area Transportation

Madison serves more than 100 profitable flights on an average day and nearly 1.6 million travelers yearly and is served by the Dane County Regional Airport. Madison has four taxicab companies and numerous companies provide expert transit for individuals with disabilities, Madison Metro functions bus routes throughout the city and to some surrounding towns. The proposal as part of the Midwest Regional Rail Initiative was high-speed rail route from Chicago through Milwaukee and Madison to Minneapolis/St. Paul, Minnesota. By Wisconsin and Southern Railroad (WSOR) and Canadian Pacific Railway (CP) Railroad shipment services are provided to Madison. Linking the Madison city to Milwaukee, Chicago, Rockford, Illinois, Minneapolis-St. Paul, and Wausau, I-39, I-90 and I-94 superhighways interconnect at Madison. A metro function within the oversight of the Mayor, Common Council, and the City's Transit & Parking Commission, Metro Transit (Metro), which is owned by the City of Madison, is the area's major transit operator. Metro has a total of 168 buses running at the system's utmost peak weekday service periods, In addition, Metro operates many school-oriented routes within Madison Metropolitan School District boundaries, intended primarily to transport students in grades 6-12 who do not have access to regular fixed-routes and also to reduce overcrowding on mainline routes during peak commute times.

Madison Area Universities

Edgewood College, Madison, Wisconsin, USA - 2,500 Students
Herzing University, Madison, Wisconsin - 9,000 Students
Madison Area Technical College, Madison, Wisconsin, United States - 40,000 Students
Madison Media Institute, Madison, Wisconsin, USA - 480 Students
University of Wisconsin–Madison, Madison, Wisconsin - 42,000 Students
Martins College of Cosmetology - Madison, Madison, Wisconsin - 175 Students
IIT Technical Institute - Madison, Madison, Wisconsin - 105 Students
University of Phoenix - Madison Campus, Madison, Wisconsin - 55 Students


Madison Area Tourist Attractions

Capitol Square
Wisconsin State Capitol
Olbrich Botanical Gardens
University of Wisconsin - Madison
University of Wisconsin-Madison Arboretum
Madison Mallards
Overture Center for the Arts
State Street
First Unitarian Meeting House of Madison
Monona Terrace Community and Convention Center
Kohl Center
Alliant Energy Center
Old Sugar Distillery
Ice Age National Scenic Trail
Lake Mendota
Barrymore Theatre
New Self Renewal Center
Madison Opera


Madison Area Museums

Chazen Museum of Art
Madison Children's Museum
Madison Museum of Contemporary Art
Nathaniel Dean House
UW-Madison Geology Museum
Wisconsin Historical Museum
Wisconsin State Capitol
Wisconsin Veterans Museum


Madison Area Parks

Wingra Park
Olin Park
James Madison Park
Hoyt Park
Olbrich Gardens
Westmorland Park
Orton Park
Picnic Point
Vilas Park


Madison Area Religious

Madison Area Catholic population is 24%
Madison Area LDS population is 1%
Madison Area Baptist population is 1%
Madison Area Episcopalian population is 1%
Madison Area Pentecostal population is 1%
Madison Area Lutheran population is 14%
Madison Area Methodist population is 3%
Madison Area Presbyterian population is 1%
Madison Area Other Christian population is 4%
Madison Area Jewish population is 1%
Madison Area Eastern population is 1%
Madison Area Islam population is 1%


Madison Area Taxes

Madison Area sales tax - 5%
Madison Area Income Tax - 6%
Madison Area Service Tax - 12%


Madison Area Government

Madison area contains a mayor-council government system. Madison's city council, well-known as the Common Council, consists of twenty members, one from every district. The city mayor is voted in a citywide vote. The city residences have supported the Democratic Party in national elections in the last half-century and city council elected through votes and Wisconsin State Capitol atop Madison's isthmus City voters. Its politics has activists of liberal and progressive ideologies. Madison city politics stay conquered by opponent of moderate and gradual ideologies. Madison area county board supervises several seats on the Madison City Council and it has holds variously with the Democratic and Green parties. Madison is home to the freedom from Religion base, which attempts to manipulate government in matters involving to the partition of church and state.

Madison Area Geography

Madison is situated 77 miles west of Milwaukee and 122 miles northwest of Chicago in the middle of Dane County in south-central Wisconsin. The city's boundaries also move toward the villages of Verona, Cottage Grove, DeForest, and Waunakee and the city completely encloses the smaller Town of Madison, the City of Monona, and the villages of Maple Bluff and Shorewood Hills, Madison splits borders with its largest suburb, Sun Prairie, and three other communities, Middleton, McFarland and Fitchburg. Madison's complete area is 84.7 square miles, of which, 68.7 square miles of its covers with land and 16.0 square miles of its covers with water, According to the United States Census Bureau. The city is sometimes illustrated as The City of Four Lakes, consists of these four successive lakes of the Yahara River. The warmer months usually see greater rainfall, on an average 12 days per year, often accompanied by high dampness levels. Madison, along with the rest of the state, has a humid continental climate , characterized by changeable weather patterns and a large seasonal temperature variance, winter temperatures can be well below freezing, with moderate to occasionally heavy snowfall; high temperatures in summer average in the lower 80s °F (27–28 °C), reaching 90 °F (32.2 °C).

Madison Area Economy

Madison's economy today is developing from high-tech base and a government-based economy to a consumer services, mainly in the health, biotech and advertising sectors. In the early 1990s, the city has been less affected by recession than other areas of the state and experienced a stable economic boom. Nearly one-sixth of all Wisconsin farms are located within the Greater Madison market region, spreading farm contributes significantly to the Madison economy. Madison's population over the age of 25 holds at least a bachelor's degree is 48.2%, many businesses are engrossed to Madison's skill base, taking benefit of the area's high level of education. Among other items produced by area manufacturing firms are hospital equipment, advanced instrumentation, storage batteries, and air circulating fixtures, Meat packing and the production of agriculture and dairy tackle have long been established industries in the city, The principal economic divisions in Madison are manufacturing, services, and government. Diversified farming contributes significantly to the Madison economy; nearly one-sixth of all Wisconsin farms are located within the Greater Madison market region. Including American Family, CUNA Mutual Insurance Group, and General Casualty, the local workplaces of more than 30 insurance companies are located in Madison. According to Policom Corp.'s 2010 rankings, Madison has the ninth strongest economy in the U.S.

Madison Area Information Sources

Sublet.com is an apartment rental service that advertises apartments, sublets, subleases, roommates & houses for rent. Apartment rentals, sublets, subleases, roommates and potential renters have not been screened, verified or evaluated. Individuals utilizing this rental service to find apartments, sublets, subleases, roommates or tenants take full responsibility for their actions & understand that the owners of the site take no responsibility for any consequences of using this service

&copy Copyright Spyder Web Enterprises LLC, 1999 to present. All rights reserved.