Dubai Information


Dubai is a monarch state called as an emirate in the United Arab Emirates. Dubai is holds to either one of the seven emirates that make up the United Arab Emirates on the Arabian Peninsula, sometimes called "Dubai City" to specify it from the emirate. Dubai is the second-largest land territory by population after Abu Dhabi. Dubai City is situated on the emirate's northern coastline. The earliest published mention of Dubai is in 1095, and the primary settlement known as Dubai dates from 1799. Dubai was formally founded in 1833 by Sheikh Maktoum bin Buti al Maktoum. Dubai geographical location built it an important trading hub and by the starting of the 20th century, it was a major port. Oil was discovered Dubai and the emirate of Qatar set up a new fiscal unit to replace the Gulf Rupee in 1966. In 1971 after left UK the modern emirate of Dubai was built, this time Dubai, Abu Dhabi and four other emirates formed the United Arab Emirates. The fiscal union with Qatar was separate and the UAE Dirham introduced throughout the UAE In 1973. In 1979 free trade zone was built around the Jebel Ali port. In 1990 the Gulf War of had a negative monetary effect on the city, as depositors draw back their money and traders draw back their trade, after the city recovered in a changing political climate and thrived. Dubai City has developed as a global city and a business hub. Dubai's economy was raised on the oil industry, the effect that its main revenues are now from tourism, real estate, and financial services, related to that of Western countries. In Dubai Almost half the population of contains Indians. Dubai has presently attracted world attention during many large construction projects and sports events.
Dubai Rentals by Area More Cities
Dubai Information by Area More Cities
Bur Dubai Information
Deira Information
Dubai Information
Jumeirah - Satwa Information
New Dubai Information
Oud Metha Information
Sheikh Zayed Road Information
The Creek Information
Umm Suqeim - Al Sofouh Information
Dubai Recreation Culture and Attractions
Dubai culture essentially orbit around the religion of Islam and traditional Arab and Bedouin culture. In Dubai has influence of Arab and Islamic culture on its music, cuisine, architecture, music and lifestyle. Muslims are prayer from the minarets of mosques five times every day. The cities cultural designate as a small, ethnically homogenous pearling community and nationals first by the Iranians are arrival in the 1900s and in the 1960s later by Indians and Pakistanis. In Dubai Major Holidays is the end of Ramadan, Eid al Fitr and National Day. Every year entertainment events are the Dubai Shopping Festival and Dubai Summer Surprises. In Dubai Arabic food is popular and available in everywhere. In Dubai Mostly Emirati males favor to wear a kandura, an ankle-length white shirt woven made from wool or cotton and Emirati women prefer to wear an abaya, a black over-garment covering most parts of the body. Dubai is famous for the entertainment capital of the Middle East. The creek splits the city into two parts, the Southern part known as Bur Dubai has a traditional culture in Dubai and the Northern area, Deira has a busy and bustling culture. Dubai has become a global one in Culture. Islam as its official religion, Culture in Dubai is basically a Muslim one but the carriage of Hindus, Christians, and Sikhs etc. Dubai also administers lot of sports facilities to all the sports lovers visiting Dubai. The Sports in Dubai are Golf, horse riding, water sports etc. Dubai culture is basically very colorful and vibrant. In Dubai culture basic parts are the Dubai shopping festival and the Dubai International Film Festival. Dubai is famous for Golf.
Dubai Demographics

Dubai total population - 2,262,000
Dubai Asian population - 65%
Dubai UAE nationals population - 18%
Dubai Arab Expatriates population - 13%
Dubai Europieans/others population - 4%
                
Dubai Education
Dubai has a wide education system. The education system in Dubai regards that of the United Arab Emirates. Dubai Education has the many levels of primary, secondary and collegiate education catering to several ethnic and linguistic groups. The Ministry of Education of the United Arab Emirates is reliable for accreditation of schools in Dubai. In 2006 The Knowledge and Human Development Authority was established. As 2010 in Dubai have 131 private schools. Dubai Government proposals free education to all its citizens and about 40% of children attends private schools. The medium of direction in public schools is Arabic with stress on English as a second language and most of the private schools use English as their medium of instruction. Dubai proposes syllabus CBSE or an Indian Certificate of Secondary Education Indian. In Dubai Education is compulsory for all children aged five and above and state education is supposing for UAE nationals up to the age of 18. Dubai includes American University. The UAE has established premium and various system of higher education in a short period of time. Dubai now has one of the highest application participation rates in the UAE. In Dubai number of colleges and universities are grown significantly in last 20 years.
Dubai History
While stone tools have been originated at many sites, little is known about United Arabic Emirate's early populations as only a few settlements have been found. The fragments of an antique mangrove swamp, dated at 7,000 years, were revealed through the construction of the Sheikh Zayed Road. The area had been hid with sand about 5,000 years ago as the seashore retreated inland, becoming a part of the city's present shoreline. Prior to Islam, the people in this region were idol parishioners, who worshiped Bajir. After 1833, when 800 members of the Bani Yas community under Maktoum bin Butti firm in Dubai, turning it overnight into a small town rather than a village. In 1835, Dubai and the rest of the Trucial States engaged an oceanic truce with Britain and a "Perpetual Maritime Truce" about two periods later. Dubai came under the security of the United Kingdom by the Exclusive Agreement of 1892. In 1894 Sheikh Maktoum bin Hasher al-Maktoum declared Dubai a tax-free port in the period of 1894 to 1906, giving birth to what would become the modern-day financial sensation of Dubai. Now a days Dubai's population had grown to 10, 000. Dubai's geographical nearness to Iran made it a significant trade location. The town of Dubai was an important port of call for distant tradesmen, chiefly those from Iran, many of whom ultimately established in the town. By the turn of the 20th century it was a suitably rich port to attract settlers from Iran, India and Baluchistan, while the souk on Deira side was believed to be the largest on the coast. Now Dubai is one of the seven emirates of the UAE and for the next 19 years Sheikh Rashid represented as vice-president and prime minister of the federation as well as being the leader of Dubai itself.
Dubai Flag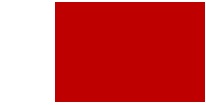 Dubai Tourism
Tourism is the main sector in Dubai's economy. It is the most populous emirate of the seven emirates of United Arab Emirates. Dubai the land of golden sands is developed with number of tourism attractions that have leave the world impressed and so is the goal that thousands of tourists and holiday makers from the all over the world come to travel the charm and splendor of Dubai tourism. Dubai tourism offer endless options for tourists to make the holiday actually extraordinary such as sand skiing, adventure safaris, desert safari, city tours, visit to the modern sky-scrapers that showcase the growth of Dubai as the global city and historical locations the portrays the rich culture and heritage of the city. Dubai Tourism is not only sparkles with its current and earliest attractions but at the same time pristine beaches with silver sands, night clubs and bars, globally familiar hotels and resorts, amusement parks, colorful fairs and festivals and the warm hospitality of the locals gifts tourists wonderful chance to enjoy memorable holidays. Now the state is hotspot for relaxation vacationers, holiday makers, tourists and business travellers and accounts millions of tourists all the year round.
Dubai Transportation
Dubai transportation system is managed by Roads and Transport Authority (RTA). Dubai's road system is very large it has 193 routes on weekdays and transports over 30 million people weekly. Dubai Public Bus Transportation system is operated by RTA. Buses are generally air-conditioned Mercedes and bus stops are spread out in all places, particularly in the prime location in Dubai. There is also wide taxi system in Dubai; it has an abundance of registered, metered taxis. Dubai is center for the Emirates Airline. It has International Airport. This is the6th busiest airport in the world by international passenger traffic. Dubai is also devoting seriously in developing the reach of its airline, Emirates. The Dubai Metro Train is the first metropolitan train system in the Arabian Peninsula. The Metro is planned to moderately open by September 2009 and be fully completed by 2012. Water way is also a major transportation in Dubai. There are 2 major commercial ports in Dubai. Dubai Creek and Port Saeed are used by local dealers in dhows. At the transfer stations, Green and Red Lines will cross each other and travelers will be able to change among lines.
Dubai Universities and Colleges

Al Ghurair University,Dubai, United Arab Emirates- 1000 students
The University of Wollongong in Dubai, Dubai, United Arab Emirates- 3000 students
BITS Pilani, Dubai Campus, Dubai International Academic City, Dubai, United Arab Emirates- 1800 students
                
Dubai Tourist Attractions

ICDL Center
Al Ras Library
Hor Al Anz Library
Rashediah Library
Al Towar Library
Al Safa Library
Um Suqaim Library
Hatta Library
Al-Mankhol Public Library
Dubai Central Library
Dubai Public Library
Arab Health
Middle East Electricity
Middle East EVENT Show
The Bride Show
GITEX
Dubai Shopping Festival
Gulf Traffic Exhibition
Cityscape Global
PALME Middle East
Dubai Zoo
                
Dubai Parks

Al Mumzar Park
Al Hamriyah Park
Al Safa
Dubai Dolphinarium
Jumeirah Open Beach Park
The Lost Chamber
Aquaventure theme park
Umm Suqueim Park
Wonderland Theme Park
Jumeirah Beach Park
Mushrif Park
Wild Wadi Water Park
Raffles Botanical Garden
Dubai Creekside Park
                
Dubai Museums

Dubai Museum
Sheikh Saeed Al Maktoum House
Bait Al Wakeel
Majlis Ghorfat Um-Al-Sheef
Al Ahmadiya School
Gold and Diamond Museum
                
Dubai Government
Dubai's government maintains within the framework of a constitutional monarchy. Dubai elects eight members in two-term sessions to the Federal National Council of the UAE and the supreme federal legislative body. The Dubai Municipality was organized by the then ruler of Dubai, deputy ruler of Dubai and contains several departments such as the Roads Department, Environment and Public Health Department and Financial Affairs Department, Planning and Survey Department. In 1956 The Dubai Police Force was established in the locality of Naif. Dubai and Ras al Khaimah are not conforming to the federal judicial system of the United Arab Emirates. The emirate's judicial courts contain the Court of Appeal, the Court of First Instance, and the Court of Cassation. The Sharia Court is responsible for matters between Muslims, Non-Muslims do not appear.
Dubai Economy
The Dubai economy is mainly based on oil industry. Dubai economy the largest contributors are Real estate and construction, trade, entrepot and financial services. Dubai's top exporting areas are India, Switzerland and Saudi Arabia. The emirate's top import destinations are India, China and the United States. Dubai and its twin across the Dubai creek, Deira are important ports for Western manufacturers. Dubai is called as "the City of Gold" and Gold Souk in Deira. Dubai is the hub of a "brisk smuggling trade". Dubai has called the "shopping capital of the Middle East". Tourism is an important part of the Dubai Economy. The Dubai government has begun industry-specific free zones throughout the city. Dubai include IT firms like as Oracle Corporation, EMC Corporation, Microsoft, and IBM, and media organizations like as MBC, Reuters and CNN. In Dubai has banking and financial centers headquartered in the port area.
Dubai Geography
Dubai is located on the Persian Gulf coast of the United Arab Emirates and is sharply at sea level. The emirate of Dubai fragments borders in the south Abu Dhabi, in the northeast Sharjah, and the Sultanate of Oman in the southeast. Dubai is the second largest emirate the area is 3885 sq km and the city is estimate 35 sq km. The most engaging geographical aspects of Dubai are its Creek, which divides the city into two regions. North of the Dubai is called Deira, and Bur Dubai of the south it joins the tourist and living developments of Jumeirah along the coast. The Dubai has international border with the Sultanate of Oman. Dubai is spilt into nine sectors, and each of these is divided into communities. Dubai is divided 132 communities. From Arabian Sea to Coastline of UAE is 700 Km in length of which 100 Km is on Gulf of Oman. Dubai has a large range of mountains situated close Gulf of Oman. The weather in Dubai is very hot and humid in the summer. In winter the weather is warm. In Dubai low rainfalls in rainy season. Summers season is June to September. Winter seasons are last from November to April. Rainfall months are January and February.
Dubai Information Sources
4/11/2012 jamie
Write Comment
Burj Khalifa Tower scene in Mission Impossible 4
Burj Khalifa Tower is featured prominently in Mission: Impossible – Ghost Protocol, the fourth movie in the series, during which actor Tom Cruise hangs outside of the building suspended by multiple cables, although in the film, it appears he is using electronic gloves to stick to the building.
Sublet.com is an apartment rental service that advertises apartments, sublets, subleases, roommates & houses for rent. Apartment rentals, sublets, subleases, roommates and potential renters have not been screened, verified or evaluated. Individuals utilizing this rental service to find apartments, sublets, subleases, roommates or tenants take full responsibility for their actions & understand that the owners of the site take no responsibility for any consequences of using this service

&copy Copyright Spyder Web Enterprises LLC, 1999 to present. All rights reserved.