Corpus Christi Information


Corpus Christi Information


Corpus Christi is a coastal city in the U.S. state of South Texas region; it is the county seat of Nueces spreads Aransas, Kleberg, and extending San Patricio counties. The population wise it is the eighth-most populous city in the state of Texas in July 2011 at the U.S. Census estimate is around 307.953. Corpus Christi is a tri-county Corpus Christi Metropolitan Statistical Area, as well as the larger Corpus Christi - Kingsville Mutual Arithmetical Area in the main city. The "Sparkling City by the Sea" is the nickname of the Corpus Christi city. The Corpus Christi port, the 5th largest port in the country and is aided by the Corpus Christi International Airport.
Corpus Christi Rentals by Area More Cities
Corpus Christi Information by Area More Cities
Aransas Pass Information
Bay Area Information
Calallen Information
Central City Information
Flour Bluff Information
Lake Corpus Christi Information
NW Corpus Christi Information
Other Corpus Christi Information
Padre Island Information
Port Aransas Information
Portland Information
South Side Information
SW Corpus Christi Information

Corpus Christi Recreation, Culture and Attractions

There are popular destinations for tourists and residents of the city. Some of the attractions are the Museum of Asian Cultures, Corpus Christi Museum of Science and History, the South Texas Institute of Arts, and the Harbor Playhouse Theatre is one of the oldest repeatedly operating unrestricted theaters in the Texas. Corpus Christi celebrates once yearly Buccaneer Days Carnival, which is naturally held downtown. Corpus Christi is effect culture of the Mexican - Americans and other people of Hispanic origin by thousands of the city. Mexican culture, its food, music and art, its architecture and street names were from the city and many of its institutions and Corpus Christi is also Hispanic and non-Hispanic two cultural institutions. City has many art galleries, museums and musical institutions. Corpus Christi was inspired of the culture around by the different composition of the year sets the stage performances. The melodic sounds of a symphony orchestra or a recreational theater production to stimulate your ears and eyes will bewitch.

Corpus Christi Demographics

Corpus Christi Population is 277454
Corpus Christi city Male Population is 48.86%
Corpus Christi city Female Population is 51.14%
Corpus Christi city One race Population is 96.87%
Corpus Christi city White Population is 71.62%
Corpus Christi city Black or African American Population is 4.67%
Corpus Christi city American Indian and Alaska N Population is 0.64%
Corpus Christi city Asian Population is 1.28%
Corpus Christi city Asian indian Population is 0.23%
Corpus Christi city Chinese Population is 0.12%
Corpus Christi city Filipino Population is 0.53%
Corpus Christi city Japanese Population is 0.06%
Corpus Christi city Korean Population is 0.12%
Corpus Christi city Vietnamese Population is 0.1%
Corpus Christi city Other Asian Population is 0.12%
Corpus Christi city Native Hawaiian and Other Pacific Islander Population is 0.08%
Corpus Christi city Native Hawaiian Population is 0.02%
Corpus Christi city Guamanian or Chamorro Population is 0.02%
Corpus Christi city Samoan Population is 0.01%
Corpus Christi city Other Pacific Islander Population is 0.03%

Corpus Christi Symbols
Corpus Christi nickname
- Sparkling City by the Sea, The Real Windy City
Corpus Christi Flag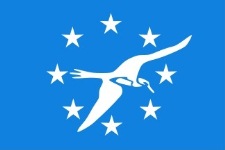 Corpus Christi Education

There are a number of institutions of higher education in Corpus Christi; they are Texas A & M University - Corpus Christi, Del Mar College, Our Lady of Corpus Christi, a private Roman Catholic university, and several vocational schools as well as Southern Careers Institute, South Texas, VO-Tech , Career Centers of Texas Corpus Christi, Vogue beauty products School. South Texas School of Christian Studies situated on Ward Island along with Texas A&M Corpus Christi and is local South Texas School of Christian Studies. Corpus Christi Independent School District (CCISD), Calallen ISD, Flour Bluff ISD, Tuloso-Midway ISD, and West OSO ISD: the inhabitants of the five school districts make available primary and secondary education. For Catholic schools in the Roman Catholic Diocese of Corpus Christi makes available the primary and secondary education.

Corpus Christi History

Declared Corpus Christi independence from Mexico in Texas, but only three years later by Colonel Henry Lawrence Kinney's Trading Post Kinney Corpus Christi, or Kinney's Ranch, a Mexican radical army camped West 25 miles to sell equipment was founded in the year of 1839 by a small trading post on the river of the disputed territory Nueces in the south.There were numerous union supporters in the city. Originally some of the persons came from the North and some were veterans of the Mexican War in a statewide vote on withdrawal, the vote in Corpus Christi was 87 for secession and against 40, which brought the total vote in Nueces County to 164 for and 42 against On Feb. 23, 1861. August 1862 underneath of the command of Lieutenant JW, five Union warships open fire on the city and turned in the second week of the Kittredge Corpus Christi Bay. Enough to bomb damage to the town. Many residents were evacuated before the war. As it turned out, the people returned to the town. Confederates, attacked when stimulated, then known as Union supporters' homes and in revenge by plundering the property. Port of Corpus Christi and the Corpus Christi Naval Air Station was opened in 1926 and inaugurated in the year 1941.

Corpus Christi Transportation

The Corpus Christi Regional Transportation Authority runs a wide range of convenient and affordable bus system, bus routes runs throughout the city for seven days a week. Corpus Christi available on the number of flights, no waiting time, visitors are at a high place at the local airport. Nueces Corpus Christi Regional Transit Authority County is the public transport operator. It offered twenty-four local routes plus five peak hours express submissions. Main access road that connects Corpus Christi to Laredo, Texas State Highway 44, Interstate 35, U.S. Highway 83 and the western part of South Texas by way of U.S. Highway 59. U.S. Highway 77 connects the city to Brownsville and Victoria and Corpus Christi is served by Corpus Christi International Airport and Interstate 37, with its 28 bus routes in the inner city public transportation is provided by Corpus Christi Regional Transportation Authority. The Harbor Bridge and the John F. Kennedy Causeway are the two bridges preserved by the Texas Department of Transportation and Corpus Christi once had a streetcar system working from the year 1910 to the year 1931 and also has railway station.

Corpus Christi Universities

Texas A&M University-Corpus Christi,Texas - 10,510 students
Hardin-Simmons University,Texas - 2,435 students
Mary Carroll High School,Texas - 2213 students
Richard King High School,Texas - 2299 students
Roy Miller High School,Texas - 1000 students
W. B. Ray High School,Texas - 2,058 students
Calallen High School,Texas - 1200 students
Flour Bluff High School,Texas - 1,809 students
Tuloso-Midway High School,Texas - 1018 students


Corpus Christi Tourist Attractions

USS LEXINGTON
Whataburger Field
Malaquite Beach
Horses On The Beach
Texas State Aquarium
American Bank Center Convention Center
Bob Hall Pier
Port Aransas Birding Center
Hans A. Suter Wildlife Area
Laguna Madre
Beach Loop
Mirador del Flor / Selena's Seawall Statue
Harbor Playhouse
Lozano Golf Center
Grasslands Nature Trail
Funtabulous Family Entertainment Center
Heritage Park & Cultural Center


Corpus Christi Museums

South Texas Institute for the Arts
South Texas Institute for the Arts
Corpus Christi Museum of Science and History
Selena Museum
Texas Surf Museum
Asian Cultures Museum & Educational Center


Corpus Christi National Parks

Padre Island National Seashore
Indian Point
South Texas Botanical Gardens & Nature Center+
Hazel Bazemore Park
Hurricane Alley Waterpark
Cole Park
Blucher Park


Corpus Christi Religion

Corpus Christi Percent Religious population is 60.43%
Corpus Christi Catholic population is 32.98%
Corpus Christi LDS population is 1.17%
Corpus Christi Baptist population is 11.86%
Corpus Christi Episcopalian population is 0.76%
Corpus Christi Pentecostal population is 1.80%
Corpus Christi Lutheran population is 0.87%
Corpus Christi Methodist population is 2.42%
Corpus Christi Presbyterian population is 0.74%
Corpus Christi Jewish population is 0.14%
Corpus Christi Eastern population is 0.75%
Corpus Christi Islam population is 0.75%


Corpus Christi Tax Rate

Corpus Christi Unemployment Rate tax is 6.80%
Corpus Christi Recent Job Growth tax is 3.00%
Corpus Christi Future Job Growth tax is 39.20%
Corpus Christi Sales Taxes is 8.25%
Corpus Christi Income Taxes is 0.00%
Corpus Christi Income per Cap.tax is $22,867
Corpus Christi Household Income tax is $46,621
Corpus Christi Income Less Than 15K tax is 14.72%
Corpus Christi Income between 15K and 25K tax is 11.57%
Corpus Christi Income between 25K and 35K tax is 11.61%
Corpus Christi Income between 35K and 50K tax is 15.49%
Corpus Christi Income between 50K and 75K tax is 20.20%
Corpus Christi Income between 75K and 100K tax is 11.69%
Corpus Christi Income between 100K and 150K tax is 9.81%
Corpus Christi Income between 150K and 250K tax is 3.47%
Corpus Christi Income between 250K and 500K tax is 1.33%
Corpus Christi Income greater than 500K tax is 0.11%
Corpus Christi Management, Business, and Financial Operations tax is 10.95%
Corpus Christi Professional and Related Occupations tax is 21.24%
Corpus Christi Service tax is 16.70%
Corpus Christi Sales and Office tax is 28.12%
Corpus Christi Farming, Fishing, and Forestry tax is 0.23%
Construction, Extraction, and Maintenance tax is 11.70%
Corpus Christi Production, Transportation, and Material Moving tax is 11.06%


Corpus Christi Government

In 1852 the city of Corpus Christi was united and it is the 31st Texas's Legislature in the year of 1909 as a political and corporate municipal object in the city. Enacting local legislation determining policies and appointing the City Manager in such municipal matters elected City Council is the primary consultant. Corpus Christi's financial year bringing into being on August 1st and ends July 31st.

Corpus Christi Geography

According to the United States Survey Bureau, Corpus Christi has total area of 460.2 square miles of which 154.6 square miles comprises of land and 305.6 square miles of water. Lake Corpus Christi and Choke Canyon Reservoirs are the two reservoirs supplies drinking water to the Corpus Christi city. There are long warm summers and very small slight winters in Corpus Christi city and the city's record high temperature is 109 ° F (43 ° C), on September 5th, 2000. February is the shortest month, the average night-time temperatures in the winter, a little less than 50 ° F (10 ° C), and its record low 11 ° F (-12 ° C). In December 2004, the city's Christmas Eve, 4.4 inches (11 cm) snowfall was experienced at the city's largest recorded storm. Christmas Day and the day after until the ice melted. In the city unusual temperatures between 70 ° F (21 ° C) and 80 ° F (27 ° C), and occasionally a temperature higher than 85 ° F (29 ° C).

Corpus Christi Economy

The majority of the population employed in services, wholesale and retail trades and used in government segments. Corpus Christi in July 2012 unemployment rate is around 7.0%. Corpus Christi port is the fifth largest in the United States, and the depth of oil and agricultural products, in the Gulf of Mexico in the shore of the harbor. Many local economic sectors are tourism and the oil & petrochemicals industry is coupling. In the year 2005, the port is the 47th largest in the world, ranked by cargo port.

Corpus Christi Information Sources

Sublet.com is an apartment rental service that advertises apartments, sublets, subleases, roommates & houses for rent. Apartment rentals, sublets, subleases, roommates and potential renters have not been screened, verified or evaluated. Individuals utilizing this rental service to find apartments, sublets, subleases, roommates or tenants take full responsibility for their actions & understand that the owners of the site take no responsibility for any consequences of using this service

&copy Copyright Spyder Web Enterprises LLC, 1999 to present. All rights reserved.