Memphis Area Information


Memphis Area Information


Memphis city is in the southwestern corner of the U.S. state. Shelby County is the county seat of Memphis city. Memphis city is placed on the 4th Chickasaw Bluff, south of the convergence of the Wolf and Mississippi rivers. In population wide Memphis city is the largest city in the state of Tennessee, 3rd largest in the Southeastern United States and 20th largest city in the United States. The residents of Memphis called as Memphians. Memphis city was founded in the year of 1819.
Memphis Area Rentals by Area More Cities
Memphis Area Information by Area More Cities
Arlington Information
Bartlett Information
Berclair Information
Collierville Information
Cordova Information
Downtown Information
Eads Information
East Junction Information
East Memphis Information
Egypt Information
Fisherville Information
Frayser Information
Germantown Information
Lakeland Information
Mallory Information
Midtown Information
Millington Information
New South Memphis Information
North Memphis Information
Oakville Information
Other Shelby County Information
Parkway Village Information
Pinch District Information
Raleigh Information
Rosemark Information
South Memphis Information
Southaven Information
Southeast Memphis Information
West Junction Information
White Station Information
Whitehaven Information

Memphis Area Recreation, Culture and Attractions

Memphis city has Long history of unique involvement in the culture of the American South and beyond with mix of old and new traditional culture. Memphis is a major cultural center in the state of Tennessee. Memphis city has most important American musical styles and the city have a major role in creating gospel, rock n 'roll, and the "lease" of country music. The month of May is a festival month in Memphis. In this month Memphis' annual promote many aspects of cultural heritage and celebrates monthly festivals. Every year various country themes are partnered in these festivals. Memphis celebrates four important major festivals; they are the Beale Street Music Festival, International Week, the World Championship Barbecue Cooking Contest, and the Sunset Symphony. Memphis city is home to many different faiths. There are number of religious living in Memphis including Baptist, Catholic, Episcopal, Methodist, Presbyterian, Congregational, Christians and Jewish. The Memphis city is also associated with sports and games like baseball, basketball and football. Memphis Tiger is the name of basketball team in Memphis. Memphis city is home to Liberty Bowl Memorial Stadium.

Memphis Area Demographics

Memphis Area Total Population is 650,000
Memphis Area Female Population is 340,000
Memphis Area Male Population is 310,000
Memphis Area Black alone Population is 400,000
Memphis Area White alone Population is 177,000
Memphis Area Hispanic Population is 41,000
Memphis Area Asian alone Population is 10,000
Memphis Area Two or more races Population is 7,000
Memphis Area American Indian alone Population is 1,000
Memphis Area Other race alone Population is 700
Memphis Area Native Hawaiian and Other Pacific Islander alone Population is 150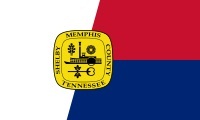 Memphis Area History
The area of Memphis first settled by the Mississippians and later by the Chickasaw Indian tribe. To develop Memphis in the year 1795 Spanish governor of Louisiana, Manuel Gayoso de Lemos, picked up land from the Chickasaw. By John Overton in the year 1819 Memphis city was founded. In the 19th century Memphis city developed as a huge transportation center. The rail road of Memphis and Charleston was successfully finished in the year of 1857. In between 1870s and 1880s, a series of yellow fever epidemics devastated Memphis city area people. Memphis city has world's largest hardwood lumber market and cotton market and in 1950s Memphis city was the world's largest mule market. Memphis city is the part of the National City Beautiful movement established an enlarged network of parks and public works. Memphis city is the center of civil rights issues by 1960s and Memphis city is well known for Memphis cultural contributions to identity American South. The immigrants of Memphis city are German and Irish. Memphis city became Union headquarters for Army General Ulysses S. Grant, after the river battle of June 6, 1862. Now Memphis city a Union territory represents many former slaves. Dr. Willie W. Herenton is the first African-American Mayor of Memphis city area.

Memphis Area Education

Memphis city is home for number of public and private schools, colleges and universities. Memphis City's Metropolitan area was assisted by the Memphis City Schools system. Memphis is providing a different educational system of public and private institutions. There are more than 200 elementary, middle, and high schools in Memphis. They are Briarcrest Christian School, Christian Brothers High School, Evangelical Christian School, First Assembly Christian School, Hutchison School, Lausanne Collegiate School, Memphis University School, Saint Benedict at Auburndale, St. George's Independent School, St. Agnes Academy, Bishop Byrne Middle and High School, Immaculate Conception Cathedral School, St. Mary's Episcopal School and Elliston Baptist Academy. Colleges and universities in Memphis city are University of Memphis, Rhodes College, Memphis College of Art, LeMoyne–Owen College, Christian Brothers University, Baptist College of Health Sciences, Memphis Theological Seminary, Harding School of Theology, Embry Riddle Aeronautical University, Worldwide, Reformed Theological Seminary, William R. Moore College of Technology, Southern College of Optometry, Southwest Tennessee Community College, Tennessee Technology Center at Memphis, Visible Music College, and the University of Tennessee Health Science Center.

Memphis Area Tourism

Memphis city is home to number of museums, art galleries and parks. The famous Graceland is the former home of Rock 'n' Roll legend Elvis Presley and it is one of the most visited home of the whole United States. Memphis Brooks Museum of Art was founded in the year of 1916 it is the major fine art museum in the State of Tennessee. Appeal to more than 600,000 domestic and international visitors attract the city a year.

Memphis Area Transportation

Memphis city convergence of many rail and highway links and because of Memphis location on the Mississippi River, Memphis city has developed into a major Mid-American commercial and transportation hub.In Memphis city across the bridge of Memphis there are four rail roads and highways. In Memphis city the world's largest air freight terminal is Memphis International Airport. Memphis Area Transit Authority provides public transportation in Memphis city.The three Interstate Highways in Memphis city are Interstate 40, Interstate 55, and Interstate 240 and these are the main express highways in Memphis city. Interstate 40 and 55 from the state of Arkansas cross the Mississippi River at Memphis. Memphis city also has federal highways from east-west they are Route 70, U.S. Route 64, and U.S. Route 72 and north-south are U.S. Route 51 and U.S. Route 61.Memphis city has two major passenger railway stations by the early 20th century. Memphis city International airport is the 41st busiest passenger airport in the US state with 4,390,000 boarding passengers. Memphis city has the fourth-busiest inland port in the United States and second-busiest cargo port on the Mississippi River.

Memphis Area Colleges and Universities

University of Memphis, Memphis, Tennessee, USA - 23,000 Students
University of Tennessee Health Science Center, Memphis, Tennessee, USA - 2,900 Students
Rhodes College, Memphis, Tennessee, United States - 1,900 Students
Belhaven College, Jackson, Mississippi, United States - 3,000 Students
Christian Brothers University, Memphis, Tennessee, United States - 1,800 Students
LeMoyne-Owen College, Memphis, TN, USA - 600 Students
Strayer University, Memphis, United States - 51,000 Students
Victory University, Memphis, Tennessee, United States - 1,100 Students


Memphis Area Symbols

Memphis Area Nickname - The River City, The Bluff City

Memphis Area Tourist Attractions

Hickory Ridge Mall - Memphis, TN - A mall undergoing renovations due to a tornado
Oak Court Mall - Memphis, TN - An enclosed mall in Memphis, Tennessee
Peabody Place - Memphis, TN - eight blocks of fun in Memphis, Tennessee
Southland Mall - Memphis, TN - A mall near Graceland in Memphis, Tennessee
Wolfchase Galleria - Cordova (Memphis), TN - A mall that strives to make patrons comfortable
National Civil Rights Museum in Memphis, TN Celebrates Civil Rights Movement
FedExForum Memphis, Tennessee
Memphis Zoo - Memphis, Tennessee - large zoo with hundreds of exotic animals


Memphis Area Neighborhoods

Central Gardens neighborhood
Cooper-Young neighborhood
Depot neighborhood
Downtown (Core) neighborhood
East Memphis neighborhood
Frayser neighborhood
Germantown (Shelby Farms) neighborhood
High Point Terrace neighborhood
Hyde Park neighborhood
Jackson neighborhood
Linden neighborhood
McKeller neighborhood
Medical District neighborhood
Mid-Second neighborhood
Midtown neighborhood
Mud Island neighborhood
New Chicago neighborhood
North Memphis neighborhood
Oakhaven neighborhood
Orange Mound neighborhood
Pinch District neighborhood
Quince neighborhood
Raleigh neighborhood
South Bluff neighborhood
South End neighborhood
South Forum neighborhood
South Main Arts District neighborhood
South Memphis neighborhood
University District neighborhood
Uptown neighborhood
Victorian Village neighborhood
Voillintine-Evergreen neighborhood
Walnut Grove neighborhood
Whitehaven neighborhood


Memphis Area Museums

Art Museum of the University of Memphis
Belz Museum of Asian and Judaic Art
Burkle Estate
Children's Museum of Memphis
Chucalissa Museum and Archaeological site
The Cotton Museum
Davies Manor
Dixon Gallery and Gardens
Fire Museum of Memphis
Graceland
Lichterman Nature Center
Memphis Brooks Museum of Art
Memphis Rock N' Soul Museum
Mississippi River Park and Museum
National Civil Rights Museum
National Ornamental Metal Museum
Pink Palace Museum and Planetarium
Stax Museum of American Soul Music
Sun Studio
W. C. Handy Museum


Memphis Area Parks

George Alberson Park
Alcy-Samuels Park
Alcy-Warren Park
American Way
Army-Navy Park
Ashburn-Coppock Park
Audubon Park
Avon Park
Rodney Baber Park
Belz Park
Bert Ferguson Park
Bethel LaBelle Park


Memphis Area Religious

Memphis Catholic Church Population is 14%
Memphis United Methodist Church Population is 13%
Memphis Southern Baptist Convention Population is 41%
Memphis Churches of Christ Population is 6%
Memphis other Population is 27%


Memphis Area Government

The Memphis city was governed by the city mayor and council members. Mayors serve for four years.Total council members are thirteen, six members elected at large from throughout the city and seven elected from geographic districts. Council districts to change the position of the Council take over a new district plan in the year of 1995. The project has nine districts, seven with one representative for each of the three representatives of the two districts.

Memphis Area Geography

Memphis city is located in the southwest corner of the Tennessee on the east coast of the Mississippi River. The Memphis shares their borders to be west in Mississippi River, north side in Loosahatchie River, south to the Wolf River and Germantown, Tennessee as an east termination. With smaller districts lying within their borders, the core of Memphis is marked by five major districts. Memphis has a humid subtropical climate, summer months are obstinately hot and humid, winter months are impartially cold. There are five inches of snowfall per year in Memphis. The city of Memphis is a regional center of Arkansas, Mississippi and Tennessee.

Memphis Area Economy

Memphis city has three Fortune 500 company headquarters like FedEx, AutoZone, and International Paper.Memphis includes banking and finance; real estate; nonprofits also containing the world's largest waterfowl and wetlands conservation organization; and a restaurant chain these are the Services centered in the Memphis city and in Memphis city Economy is diverse. The major processors of soybeans, meats, and other foods are concerned in Memphis city and improved as a prime marketing area for hardwood, as well as wood and paper products. As of the study of Brookings Institution, Memphis city is the world's 200 largest metro economies for economic performance and as of 2010 and 2011 Memphis metro area is positioned 171st place for economic performance.Memphis city from 2007 to 2010 losing 3.3 % of its income and 4.9% of its employment, ranked 150th for economic performance.

Memphis Area Information Sources

Sublet.com is an apartment rental service that advertises apartments, sublets, subleases, roommates & houses for rent. Apartment rentals, sublets, subleases, roommates and potential renters have not been screened, verified or evaluated. Individuals utilizing this rental service to find apartments, sublets, subleases, roommates or tenants take full responsibility for their actions & understand that the owners of the site take no responsibility for any consequences of using this service

&copy Copyright Spyder Web Enterprises LLC, 1999 to present. All rights reserved.