Orange County Information


Orange County Information


Orange County is the county located in the U.S. state of California and Santa Ana is the county seat of Orange County.As of the year 2010 survey, orange county population is around 3,010,232, this makes Orange County third most population county in California, following Los Angeles County and San Diego County. Orange County is the sixth most population county in the United States as of the year 2009, at the same time Orange County is the smallest by Region in Southern California. The orange county is well-known for tourism and as well as Orange County is the home of attractions of Disneyland, Knott's Berry Farm and several beaches around coastal line. In the year 1870 Anaheim was the first city Merged in the Orange County, when the area was still part of neighboring Los Angeles County. Orange County is home to the world's most popular attractions. The Orange County City is also called as the home of the Swallows of Capistrano, Who's surprisingly exodus brings them back to Capistrano every March where their return is celebrated with their famous Swallow's Day Parade.Orange County is excellent in businesses organizations, unlimited recreational activities and master in education.
Orange County Rentals by Area More Cities
Orange County Information by Area More Cities
Aliso Viejo Information
Anaheim Information
Brea Information
Buena Park Information
Costa Mesa Information
Cypress Information
Dana Point Information
Fountain Valley Information
Fullerton Information
Garden Grove Information
Huntington Beach Information
Irvine Information
La Habra Information
La Palma Information
Laguna Beach Information
Laguna Hills Information
Laguna Niguel Information
Lake Forest Information
Mission Viejo Information
Newport Beach Information
Orange Information
Placentia Information
Rancho Santa Margarita Information
San Clemente Information
San Juan Capistrano Information
Santa Ana Information
Seal Beach Information
Silverado Information
Stanton Information
Tustin Information
Westminster Information
Yorba Linda Information

Orange County Recreation, Culture and Attractions

In Orange County Southern California's surf culture is prominent in beach cities. The Orange County has nationwide known centers for worship, like Crystal Cathedral in Garden Grove, the biggest house for worship in California; Saddleback Church in Lake Forest, one of the biggest churches in the United States and the Calvary Chapel. Huntington Beach yearly plays important role and hosts the U.S. Open of Surfing, AVP Pro Beach Volleyball and Vans World competition of Skateboarding. In the culture of Orange County contains many surfers, mountaineers and kayaking, sailing and sand volleyball. The Orange County Parks and Recreation Department (OCPR) is primarily accountable for the expansion of leisure activities for the citizens of Orange County. The Parks and Recreation office is always looks for talented people to grasp classes and share their talent with the society. Orange County has many attractions and interactive training centers, historic sites, zoos and Aquariums.Orange County is the best place for sports fans and outdoor enthusiasts. Hockey and base boll division and world titles frequent tournaments appearances, Anaheim is known as the home of championship sports. Orange County Recreation offers more than 100 programs per year intended to engage and enrich both the individual and the community.

Orange County Demographics

Orange County Population- 3,010,232
Orange County Females Population 50%
Orange County White Population- 44%
Orange County African American Population- 2%
Orange County Native American Population-1%
Orange County Asian Population- 17.9%
Orange County Pacific Islander Population- 0.3%
Orange County from other races Population - 14%
Orange County are Mexican Population -28%
Orange County Salvadorans Population -1%
Orange CountyGuatemalans Population -1%
Orange CountyPuerto Ricans Population -0.4%
Orange CountyCubans Population -0.3%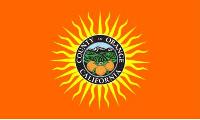 Orange County Education

A hundred years ago in Orange County, consists of 39 elementary and 3 high schools to educate 6,000 students, but now things are changed a lot there are over 60 high school campuses and sufficient elementary schools to educate half a million students. In Education system, nine primary schools are Blue Ribbon Schools, in the year 1999 U.S. Department of the Nation was nominated for a national identity County in 12 high schools, the California Distinguished the Schools program winners are flourishes of Education 19999. Orange County also has two huge state universities, California State University and Fullerton, which started in the year 1960.The University of California Irvin, is also one of the fastest growing in stature and in size, which are the youngest campuses in the UC system.

Orange County History

Orange County was approved by the Mexican government during the Mexican period in Alta California. The expansion of California government led to split Los Angeles County and create Orange County as a distant political entity, in the year 1889 on March 11.The county is normally said to name for the citrus fruit, because it is the most famous product in the county. However, in the new county the name Orange already exists that is named for Orange County, Virginia, which itself took its name from William of Orange. Orange County benefited from the July 4, 1904 after completion of the Pacific Electric Railway, a tram linking Los Angeles with Santa Ana and Newport Beach.In the central Orange County, Agriculture, such as the boysenberry which was made prominent by Buena Park native Walter Knott, started decreasing after World War II but the county's prosperity increased. In California Orange County had became the second-most populated county. The Orange County insolvency was the biggest municipal insolvency in U.S. history.

Orange County Tourism

Tourism remains a vital portion of Orange County's economy. Anaheim is the main tourist place, with the Disneyland Resort's Disneyland being the second most visited theme park in the world. Resorts near the Beach Cities receive tourists throughout the year because resorts are very close to the beach, biking paths, and mountain hiking trails, golf courses, shopping and dining. The idea of responsibility in tourism comes naturally to Orange County Resorts. This spirit of responsible leadership directs the managerial practices of the hospitality sector, which is now the growing arm of the family's commercial growths. The principal ideologies of responsible tourism can be seen and experienced in the day to day life and running of our two resorts at Kabini and Coorg, both of which attempt to offer more than just luxurious holidays.

Orange County Transportation

The Orange County Transportation Authority (OCTA) is the public division transportation supplies planning body and accumulation transport service for Orange County, California. The bus network consists of 6,542 stops on 77 lines, runs along many major streets, and accounts for 210,000 boarding's a day. Metro link functions three commuter rail lines through Orange County, and maintains Rail-to-Rail service simultaneously Amtrak service. On a normal weekday, around 40 trains travel in the Orange County. The Catalina Express joins Dana Point to Avalon. Orange County's main airport is the John Wayne Airport. The major airports that most people use when visitors visit Orange County are John Wayne/Orange County Airport.

Orange County Universities

Advanced Technology & Education Park,Orange County ,california -1,000 Students
Alliant International University ,Orange County ,california - 3,600 Students
The Art Institute of California ,Orange County ,california - 1,700 Students
Coast Community College Districts,Orange County ,california - 60,000 students
Golden West College,Orange County ,california -13,000 students
East Los Angeles College,Orange County ,california - 34,000 Students
Santa Ana College,Orange County ,california - 33,000 Students
Mt. San Antonio College,Orange County ,california - 30,000 Students
El Camino Community College District,Orange County ,california -27,000 Students
Long Beach City College,Orange County ,california -26,000 Students
Pasadena City College,Orange County ,california -26,000 Students
Orange Coast College,Orange County ,california -24,000 Students
Cerritos College,Orange County ,california -23,000 Students
Fullerton College ,Orange County ,california-22,000 Students
Rio Hondo College ,Orange County ,california -20,000Students
Los Angeles Trade Technical College,Orange County ,california- 17,000 Students
Saddleback College ,Orange County ,california -16,000 Students
Cypress College,Orange County ,california -15,000 Students
Abram Friedman Occupational Center ,Orange County ,california -14,000 Students
Santiago Canyon College ,Orange County ,california -14,000 Students
Golden West College ,Orange County ,california -13,000 Students
Citrus College ,Orange County ,california -13,000 Students
Coastline Community College ,Orange County ,california -12,000 Students
Los Angeles Harbor College,Orange County ,california -10,000 Students


Orange County Tourist Attractions

Laguna Beach
Surfriders Academy, Huntington
Heisler Park, Laguna Beach
SUP Fitness Laguna, Dana Point
Mission San Juan Capistrano, San Juan Capistrano
Flightdeck Air Combat Center, Anaheim
Orange County Performing Arts Center, Costa Mesa
Disneyland Park, Anaheim
Balboa Island Ferry, Newport Beach
Crystal Cove State Park, Laguna Beach
Huntington Dog Beach, Huntington Beach
1,000 Steps Beach, Laguna Beach
Orange County Coast, Huntington Beach
Disney's California Adventure, Anaheim
Irvine Regional Park, Orange
Huntington Beach State Park, Huntington Beach
Crescent Bay Point Park, Laguna Beach
Huntington Beach Pier, Huntington Beach
Balboa Island, Newport Beach
Downtown Disney, Anaheim
Spa Montage Laguna Beach, Laguna Beach
Dana Point Harbor, Dana Point
Angel Stadium of Anaheim, Anaheim
Sky Zone Anaheim Indoor Trampoline Park, Anaheim
Nixon Presidential Library and Museum, Yorba Linda
Bowers Museum of Cultural Art, Santa Ana
Newport Beach, Newport Beach
San Clemente Pier, San Clemente
Irvine Spectrum Center, Irvine
Huntington Central Park,Huntington Beach


Orange County Museums

The Bowers Museum of Cultural Art and Bowers Kidseum
Heritage Museum of Orange County
Laguna Art Museum
Mission San Juan Capistrano
The Muzeo Museum
Orange County Center for Contemporary Art
Richard Nixon Library & Birthplace
Susanna Bixby Bryant Ranch House and Museum
The Dr. Willella Howe-Waffle House and Medical Museum
Children's Museum of La Habra
Discovery Science Center
Heritage Museum of Orange County
Pretend City Children's Museum
Tucker Wildlife Sanctuary
ExplorOcean/Newport Harbor Nautical Museum
International Surfing Museum
Marconi Automotive Museum
Rancho Los Alamitos


Orange County Parks

Bolsa Chica State Beach
Caspers Wilderness Park
Crystal Cove State Park
Doheny State Beach
Featherly Regional Park
Irvine Lake
O'Neill Regional Park
Orange County Fair & Exposition Center
San Clemente State Beach
San Onofre State Beach
Orangeland RV Park
Santiago Event Center
Anaheim Resort RV Park
Bolsa Chica State Beach
Irvine Lake
Orange County Fair & Exposition Center
San Clemente State Beach
San Onofre State Beach
Sunset Vista RV Campground


Orange County Religious

Orange County Mainline Protestant Denominations - 9%
Orange County Evangelical Denominations - 18%
Orange County Catholic Church - 61%
Orange County Orthodox Denominations - 1%
Orange County Other Denominations- 12%


Orange County Government

The legislative and executive authority of Orange County is authorizing in a five-member Board of Supervisors. Every Supervisor is primarily elected from a local district, the board overseas the activities of the county agencies and departments and sets rule on development, public developments, and county services. At the starting of every annual year the Supervisors selects a Chairman and Vice Chairman, but the administration is guided by a specialized municipal manager, the County Executive. The County government consists of 25 departments that provide exceptional, cost-effective public services to the Orange County society.

Orange County Geography

According to the survey the County has total area around 947.98 square miles, 789.40 square miles of area land and remaining 158.57 square miles of area covered with water. The smallest county in Southern California is Orange County. The average yearly temperature is around 68 °F (20 °C).Orange County boundaries are Pacific Ocean in the southwest side, Los Angeles County in the north side, San Bernardino County and Riverside County in the northeast side and San Diego County in the southeast side. Orange County splits its coastline and coastal plain with neighboring Los Angeles County, but has a separate geographical identity.The northern part of the Orange County is situated on the coastal plain of the Los Angeles Basin and the southern half is on the foothills of the Santa Ana Mountains.

Orange County Economy

Orange County is the main centre for 500 organizations that involve Ingram Micro (#69), First American Corporation (#312), Western Digital (#439) and Pacific Life (#452).Irvine is also the residence of distinguished technology companies like manufacturing of PC Gateway Inc. and router Linksys, and video/computer game creator Blizzard Entertainment. Fashion is another crucial industry to Orange County. Tourism remains as a very important feature of Orange County's economy. Anaheim is the most important tourist center; with the Disneyland Resort's Disneyland is the second most visited theme park in the earth.

Orange County Information Sources

Sublet.com is an apartment rental service that advertises apartments, sublets, subleases, roommates & houses for rent. Apartment rentals, sublets, subleases, roommates and potential renters have not been screened, verified or evaluated. Individuals utilizing this rental service to find apartments, sublets, subleases, roommates or tenants take full responsibility for their actions & understand that the owners of the site take no responsibility for any consequences of using this service

&copy Copyright Spyder Web Enterprises LLC, 1999 to present. All rights reserved.