Brussels Information


Brussels Information


Brussels is a largest urban area in Belgium, it has 19 municipalities. Brussels is also the capital of Belgium and the de facto capital of the European Union (EU), furthermore the seat of the French Community of Belgium and the Flemish Community. The municipal area has a population around 1.8 million and Brussels has a population of 1.1 million. Brussels is a city of good food, cafe culture, Art Nouveau architecture and the strange. More than one million Brussels inhabitants have grown from 10th-century fortress town established by a successor of Charlemagne.
Brussels Rentals by Area More Cities
Brussels Information by Area More Cities
Anderlecht Information
Auderghem Information
Berchem Saint Agathe Information
Brussels Information
Etterbeek Information
Evere Information
Forest Information
Ganshoren Information
Ixelles Information
Jette Information
Koekelberg Information
Molenbeek Saint Jean Information
Saint Gilles Information
Saint Josse Information
Schaerbeek Information
Uccle Information
Watermael Boitsfort Information
Woluwe Saint Lambert Information
Woluwe Saint Pierre Information

Brussels Recreation, Culture and Attractions

Brussels is a very lively place, day and night with hundreds of events taking place in its varied neighborhoods throughout the year compared to other cities and Brussels is a very mixed and changing place in terms of people, cultures and languages. The Bozar Theatre in the Upper Town is a famous venue for classical music, art exhibitions, dances, cinemas, and other cultural events. In May the Bozar hosts the Queen Elisabeth Music Competition, one of the world's most admired classical music competitions and in Brussels for more classical entertainment, try the Theater de la Monnaie, both for theatre and opera. The Brussels parks provides a respite from the hustle and bustle of city life, offering chances for recreation, picnics, solitude and nature's beauty, the hop-on hop-off sightseeing Brussels bus will take you to all of these attractions and allow you to explore them at your own pace within 24 hours and so parks and gardens in Brussels are well-appreciated.

Brussels Demographics

BrusselsTotal population is 1,006,749
Brussels People of Muslim origin Population is 256,220
Brussels Education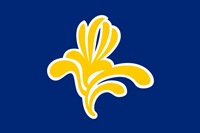 Brussels Education
In the year of 2006, two young professionals involvement in university networking and European Union subsidized projects was founded Brussels Education Services (BES). In Belgium Nursery and primary education together is known as basic education, for the children aged two and a half to six years old Nursery education is not obligatory and for above six to twelve years old Primary education is compulsory. The Universite Libre de Bruxelle and Vrije Universiteit Brussel are two main universities with in Brussels around 30,000 students in both universities, Universite Libre de Bruxelle is a French-speaking university and Vrije Universiteit Brussel is a Dutch-speaking university. The combined student population of the four European Schools in Brussels is currently around 10 000. There are also a number of international schools, including the International School of Brussels with 1,450 pupils between 2½ and 18, the British School of Brussels and the four European Schools, which offer free education for the children of those working in the EU institutions.

Brussels History

In the 13th century, the city got its first walls as Brussels grew to a population of around 30,000, the surrounding swamplands were exhausted to allow for further growth and Counts of Leuven turn out to be Dukes of Brabant at about this time (1183/1184). At the initial of 13th century, Brussels grew considerably. By means of the wedding of heiress Margaret III of Flanders with Philip the Bold, Duke of Burgundy a new Duke of Brabant appeared from the House of Valois, with another line of descent from the Habsburgs in the 15th century. Until 1795 Brussels keep on with Austria when the Southern Netherlands was annexed and captured by France, Brussels also keep on a part of France until 1815, when it combined the United Kingdom of the Netherlands, Brussels became the capital of the department of the Dyle. After a presentation of Auber opera La Muette de Portici at the La Monnaie theatre the Belgian turbulence took place in Brussels and Brussels turn out to be the capital and seat of government of the new nation in the year of 1830. The chief King of the Belgians, Leopold I, climbed the seat, undertaking the obliteration of the city walls and the construction of many buildings On 21 July 1831. Dutch-speaking Flanders, French-speaking Wallonia and bilingual Brussels are the three languages split by Belgium formally in the year of 1921. On 18th June 1989 Brussels-Capital Region was shaped after a legitimate reform in the year of 1988.

Brussels Tourism

Brussels mainly popular with travelers from the UK, Germany and France, Brussels welcomes holiday makers and tour groups during spring and summer seasons and tourism industry in Brussels is alive and growing rapidly. The best activities like museums, monuments, architectural walks, nightlife, performing arts and shopping for a great Brussels vacation. Maximum tourist activities will begin in the city center and other parts of the city are relatively immaculate by souvenir stands and candy stores, which makes it easier to experience a reliable European city. Large blue poster in the city with an eye symbol indicates Brussels Tourist information, which operates numerous tourist offices with information on Brussels. If you are looking for a great night out, do not miss the concerts, cinema, theatre, and night clubs and there are almost 90 museums in Brussels and a variety of historical monuments that exist from the middle ages.

Brussels Transportation

The smaller Brussels South Charleroi Airport situated near Charleroi (Wallonia), around 50 km away from Brussels and the city is assisted by Brussels Airport, placed in the close to Flemish municipality of Zaventem. On the northwest of the city, Brussels has its own port on the Brussels-Scheldt Maritime Canal and a wide-ranging bus and tram network also covers the city, since the year 1968 underground lines known as premetro have been tune up by tramways. The (N1) N to Breda,(N2) E to Maastricht, (N3) E to Aachen, (N4) SE to Luxembourg (N5) S to Rheims, (N6) SW to Maubeuge, (N8) W to Koksijde and (N9) NW to Ostend these are the Brussels old national high ways and Brussels is the hub of the fan of old national roads. The intercity train system is very suitable for making day trips from Brussels to the other major cities in Brussels and Trams are similar to the bus and metro except they are slightly slower than the metro and slightly more frequent than the bus.

Brussels Universities

Vrije Universiteit Brussel,Belgium,students - 9341
Universite Libre de Bruxelles,Belgium,students - 21,000
Facultes Universitaires Saint-Louis,Belgium,students - 2,300
Hogeschool-Universiteit Brussel,Belgium,students - 18500
Erasmushogeschool Brussel,Belgium,students - 4,500
Vesalius College,Belgium,students - 300


Brussels Tourist Attractions

Grand-Place
Le Tapis de Fleurs - Flower Carpet
Parlamentarium
Bois de la Cambre and Foret de Soignes
Pierre Marcolini
St. Michael and St. Gudula Cathedral (Cathedrale St-Michel et Ste-Gudule)
Tintin Mural Painting
Town Hall (Hotel de Ville)
Place du Grand Sablon
Place St. Gery
Royal Theatre Toone
Notre Dame du Sablon
Palais Coudenberg
Mont des Arts
Place Royale
Zinneke Parade
Place Ste. Catherine
Maison du Roi
Place du Chatelain
Place du Jeu de Balle
Notre Dame Church of Laken (Laeken)
Church of Notre-Dame au Sablon
Beeldverhaalroute / Parcours BD
Stoclet House
Le Botanique
Rue Antoine Dansaert
Justice Palace (Palais de Justice)
European Union Parliament
Avenue Louise
Library of the National Bank of Belgium
Etangs d'Ixelles
Place Louise
Quartier Marolles
Villa Empain
Maison Saint Cyr
Basilica of the Sacred Heart
Place de la Liberte
Manneken Pis
Waterstone's
Tram Experience
Theatre De La Samaritaine
Place Eugene Flagey
Palais de la Nation
The Bourse (Stock Exchange)
Statue of Europe "Unity in Peace"
Place Poelaert
Place des Martyrs
De Ultieme Hallucinatie
Church of Ste. Trinite
Notre Dame de la Chapelle
St. Gilles
Serres Royales De Laeken
St. Jean Baptiste au Beguinage
Hotel Max Hallet
Rue Defacqz
Hotel Solvay
KVS/De Bottelarij


Brussels Museums

Horta Museum (Musee Horta)
Royal Museum of the Armed Forces and of Military History
Museum of Natural Sciences
Musee Rene Magritte
Musee David et Alice van Buuren
Musical Instruments Museum (Musee des Instruments de Musique)
Royal Museums of Fine Arts of Belgium (Musees Royaux des Beaux Arts)
Magritte Museum
Autoworld
Royal Museum for Central Africa (Musee Royal de l'Afrique Central)
Musee du Cinema
Musee du Cinquantenaire
BELvue Museum
Wiels
Museum of the City of Brussels (Musee de la Ville de Bruxelles)
Museum of Ancient Art (Musee d'Art Ancien)
Belgian Centre of Comic Strip Art
Scientastic
Musee du Costume et de la Dentelle
Moof Museum
Musee des Beaux-Arts d'Ixelles
Museum of the National Bank of Belgium
Museum of Modern Art (Musee d'Art Moderne)
Museums of the Far East
Musee du Transport
Musical Instrument Museum
La Maison de la Bande Dessinee
Brussels Air Museum
Fondation internationale Jacques Brel
Children's Museum (Musee des Enfants)
Clockarium, Museum of the Art Deco Ceramic Clock
Musee Bruxellois de la Gueuze
Maison d'Erasme
Antoine Wierz Museum
Musee du Tram
Musees royaux d'Art et d'Histoire
MEM - Museum of Erotics and Mythology
Musee Constantin Meunier
Hotel de Bellevue
Albert I Royal Library
Musee Charlier
Experience Brussels!
Musee du Jouet - Toy Museum
Jewish Museum of Belgium
Brewery Museum
Museum of Cocoa and Chocolate (Musee du Cacao et du Chocolat)
Musee de la Biere, Schaerbeek
Album MediaBox
Palace of Charles of Lorraine
Musee Camille Lemonnier
Musee de la Dynastie
Bibliotheca Wittockiana


Brussels Parks

Cinquantenaire Park
Foret des Soignes
Mini-Europe
Parc de Bruxelles
Brussels Religious
Jardin du Petit Sablon
Parc Leopold
Oceade
Parc Josaphat, Schaerbeek
Mini-Europe
Oceade
Arenberg Galeries


Brussels Tax Rate

Brussels Tax Rate from 0,01 EUR to 5.705,00 EUR is 25%
Brussels Tax Rate from 5.705,00 EUR to 7.565,00 EUR is 30%
Brussels Tax Rate from 7.565,00 EUR to 10.785,00 EUR is 40%
Brussels Tax Rate from 10.785,00 EUR to 24.790,00 EUR is 45%
Brussels Tax Rate from 24.790,00 EUR to 37.185,00 EUR is 50%
Brussels Tax Rate from 37.185,00 EUR to 54.540,00 EUR is 52.5%
Brussels Tax Rate above 54.540,00 EUR is 55%


Brussels Government

Brussels consists of a self-governing congress, mayor and administration all of chosen by the residential people. Brussels elected their regional representatives directly for the first time because the Region of Brussels Capital is considered as a self-directed region from the rest of the country of Belgium On June 18, 1989. The Belgian parliament accepted the creation of a federal state of Belgium, which amended the Constitution and Devolution Acts to give the regions more political power On July 14, 1993.

Brussels Geography

The distance of Brussels is around 60 miles from the North Sea and Brussels lies in the valley of the Senne River in north-central Belgium. Brussels is bounded by broad boulevards built on the site of old city walls and central part of the city is shaped unevenly like a pentagon. Brussels is surrounded by the countries of Germany, Luxembourg, France and the Netherlands in Western Europe and the capital region of Brussels is in nature situated in the northern centre of Belgium. In the Brussels-Capital Region, there are nearly 200 days of rain per year; Snowfall is infrequent, generally occurring once or twice in a year.

Brussels Economy

The Brussels economy is actually based on small, private enterprises that service the European Community and helping as the middle of administration for Europe, Brussels' economy is essentially service-oriented. The Brussels accounts for nearly 9% of all exports from Belgium and service industries add another 9%. There are many important companies like Volkswagen, Toyota Motor and DaimlerChrysler in Brussels. Electronics, chemicals, printing, publishing, clothing, telecommunications, aircraft construction, and thustry are the foremost sectors of production and the economy of Brussels' city, it is conquered by activities within the service and public service industries.

Brussels Information Sources

Sublet.com is an apartment rental service that advertises apartments, sublets, subleases, roommates & houses for rent. Apartment rentals, sublets, subleases, roommates and potential renters have not been screened, verified or evaluated. Individuals utilizing this rental service to find apartments, sublets, subleases, roommates or tenants take full responsibility for their actions & understand that the owners of the site take no responsibility for any consequences of using this service

&copy Copyright Spyder Web Enterprises LLC, 1999 to present. All rights reserved.