Antwerp City Information


Antwerp City Information


Antwerp City is the one of the Belgium's municipality and it is the capital for Flanders's Antwerp province federal Belgium and the heart of Europe and it's approximately population is 500,000. Total area of Antwerp City was 78.96 square miles. Antwerp City residents has nickname Sinjoren. Antwerp city is major city as economical and culture in earlier Spanish Fury in Dutch Revolt time. Antwerp City is situated eastern side of Scheldt. Antwerp City seaport is the one of the great port in Europe. Antwerp city is the 2nd great city in Belgium by area. Antwerp city is located on North Sea the Schelde River nearly 40 miles and 25 miles north of Brussels. Antwerp city has great harbor and Antwerp outputs are factories, petroleum, automobiles, chemicals, electronics and shipyards. Antwerp city diamond cutting is the one of the main industry in earth. Antwerp has long network transportation and railways. Antwerp city has architectural museum, recreations and Royal Museum of Fine Arts. Antwerp has restaurants, antique shops, art galleries, designer boutiques and diamond shops. The city is one of the major tourist centers in the Belgium and it is mainly glorious cathedral, the Cathedral of Our Lady which resides on the Groenplaats.
Antwerp City Rentals by Area More Cities
Antwerp City Information by Area More Cities
Antwerp Information
Berchem Information
Bezali Information
Borgerhout Information
Deurne Information
Ekeren Information
Hoboken Information
Merksem Information
Wilrijk Information

Antwerp City Recreation, Culture and Attractions

Antwerp is the center of arts, culture, superior cuisine and eye candy architecture; the wonderful objectives are Flanders city and capital of Antwerp region. One of the most admired attractions in Antwerp is studio of Flemish Baroque Master Peter Paul Rubens and Cathedral of The former home. No visit to Antwerp is complete without at least a superficial raid into the mysterious Diamond District, as the global hub of the diamond industry. Based on its school of painting, which included Rubens, Van Dyck, Jordan, the two Tenders and many others, Antwerp had an artistic status in the 17th century. The Antwerp city has cult status in the fashion world, due to the Royal Academy of Fine Arts, one of the most significant fashion academies in Europe, Antwerp is a increasing fashion city, and has shaped designers such as the Antwerp Six. The Royal Flemish Opera House and by the Royal Dutch Theatre, and many theatrical and musical are represented as performing arts in the Antwerp city, The city zoological garden is one of Europe's oldest as well as most modern zoos.

Antwerp City Demographics

Antwerp City total population - 4,93,000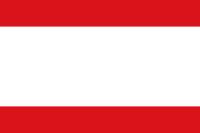 Antwerp City Education
Antwerp city has great education system. Antwerp city maintain schools of all grades like kindergarten, primary and secondary and technical institutions. Six years children's are eligible for primary schooling and primary learning foreign language. 12 years age children's are eligible for secondary education. Antwerp city has around 40 higher education institutions. The city of Antwerp has built up an institution of facilitating cross-sectoral association among the different educational institutions on its territory and of consultation of and support between educational and industrial partners. Antwerp's main higher education institutes are the University of Antwerp, Hogeschool Antwerpen, Karel de Grote-Hogeschool and Hogere Zeevaartschool. Antwerp's higher educational system organizes institutions of tertiary education.

Antwerp City History

In the 4th century, Antwerp city was first named, having been settled by the Germanic Franks, Historical Antwerp had its sources in a Gallo-Roman vicus society. After the silting up of the Zwin and the consequent decline of Bruges, the city of Antwerp, then part of the Duchy of Brabant, gained in importance, the name was supposed to have been derived from "anda" and "werpum". Antwerp's trading activities damaged the recognition of the independence of the United Provinces by the Treaty of Münster in the year 1648 set that the Scheldt should be closed to navigation. During World War I, the city became the fall-back point of the Belgian Army after the conquer at Liege, Antwerp was the first city to crowd the World Gymnastics contests, in the year 1903.Antwerp remained under German occupation until the Armistice, The Siege of Antwerp lasted for 11 days, but the city was taken after serious fighting by the German Army, and the Belgians were obligatory to move away westwards, around 500 meters further south, Antwerp grew up around two settlements: the 'aanwerp' or 'alluvial mound' from which the city almost certainly derives its name, and Caloes. A strengthening was built on the heap around the seventh century. Christianization also started in that period, When Antwerp became division of Lorraine, that 'castellum' was damaged by the Normans in the ninth century. At the end of the tenth century Antwerp became a margraviate of the Holy Roman Empire, The boundary was the River Scheldt. The County of Flanders lay on the other side, the present-day Steen still comprises remains of its tenth-century substitute. Antwerp became the most significant trading and financial centre in Western Europe; its status was based largely on its seaport and wool market, a first economic boom go behind in the first half of the fourteenth century.

Antwerp City Tourism

In spite of its considerable size and indisputable tourism appeal, Antwerp is sadly unnoticed by many travelers. The brewery tours of the Brouwerij de Koninck, and the many animals and the tremendously central Antwerp Zoo, Tourists Aquatopia Aquarium. Allow you, be grateful for the waterfront skyline, alternatively, why not take a boat trip along the River Scheldt or a cruise around the port, with a range of interesting exhibits and related information, many museums reflect the true character of Antwerp and celebrate its achievements over the years. Nobody can really holiday in Antwerp without visiting the Belgian capital of Brussels, which is less than an hour to the south of the city; there are numerous tourist attractions extremely close.In the 16th century Travel to Antwerp is satisfied by the viewing of numerous fine architectural highlights from Antwerp golden age.

Antwerp City Transportation

Antwerp is the best way to get downtown as traffic is slow and the historical central district is closed to cars, public transportation in Antwerp comprises buses and trams. The bus and the trams are very easy to use as they are professionally connected, the public transportation system is very well controlled and wide, not only making commuting an enjoyable experience, its network covers the entire city.A regular and well-organized bus and tram system serves the city and its suburbs, Antwerp's suitable and dense Public transportation network is functions by "De Lijn". Antwerp city has two classification humps and over a hundred tracks, The majority of cargo trains in Belgium departs from or arrives here, The city has a web of tram and bus lines operated by De Lijn and providing right of entry to the city centre, suburbs and the Left Bank, An eight lane motorway bypass encircles much of the city centre and runs through the urban residential area of Antwerp. The underground division is called the "premetro" and comprises a tunnel under the river; the tram system has 12 lines. City Jet flies to London and Manchester in England and remains the only airline with scheduled air services to and from Antwerp International Airport; Antwerp International Airport is in the district of Deurne. There is also direct a rail service between Antwerp and Charleroi, home to Brussels South Charleroi Airport, which travels every hour.

Antwerp City Universities

University of Antwerp, Antwerp City, Belgium - +14,000 Students
Artesis Hogeschool Antwerpen, Antwerp City - 7,100 Students
Institute of Tropical Medicine, Antwerp, Flanders, Belgium - 600 Students


Antwerp City Tourist Attractions

Koninklijk Museum voor Schone Kunsten
Mode Museum
Grote Markt
Centraal Station
Openluchtmuseum voor Beeldhouwkunst Middelheim
Museum aan de Stroom
Brabo Fountain
Onze Lieve Vrouwekathedraal
Museum Plantin-Moretus
Rubenshuis
Cogels-Osylei
Rockoxhuis
Museum Mayer Van den Bergh
Nationaal Scheepvaartmuseum Steen
Justitiepaleis
St Jacobskerk
Hoge Raad voor Diamant
FotoMuseum
Maagdenhuis
St Carolus-Borromeuskerk
Stadhuis
St Pauluskerk
Antwerpen Zoo
Diamantmuseum
Museum Vleeshuis/Klank van de Stad


Antwerp City Museums

Royal Museum of Fine Art
MoMu - Mode Museum
Plantin-Moretus Museum
Ethnographic Museum
Rubenshuis
Museum Mayer van den Bergh
Fort Breendonk
Fotomuseum
Het Steen
Letterenhuis
Museum Aan de Stroom
Museum of Modern Art
Wide White Space gallery
Zeno X


Antwerp City Parks

Plantentuin
Stadspark


Antwerp City Districts

Antwerp
Berchem
Berendrecht-Zandvliet-Lillo
Borgerhout
Deurne
Ekeren
Hoboken
Merksem
Wilrijk


Antwerp City Government

Antwerp city governments are like as Belgian municipality and it is regulated city council, elected board of aldermen, burgomaster was directed. Burgomaster is one of the members in council. Alderman manages different departments. Antwerp city is capital government of the Antwerp provinces, organized by governor, who appointed by the king, provincial council and elected every four annual term. Commission is the public service and the commission members are appointed for every six years term by council. The city is also the residence of the government of the province of Antwerp, controlled by a governor selected by the king. He is elected every 4 years and its board of deputies, who have, in consider to the province, the same task as the city aldermen. Main responsibilities of Central government are managed justification, taxation and social security.

Antwerp City Geography

Antwerp boundaries are Schelde River it is the veritable heart and soul of Antwerp, about 40 miles from North Sea and north of Brussels around 25 miles. Total land area of Antwerp is 78.96 square miles. Antwerp city is one of the major commercial centers in Belgium. Antwerp has port in western side. Antwerp city is humid and subzero climate. Antwerp whether is mild and luminous climate rainy, grey days. Antwerp hottest months are July and August. Antwerp winter months from December to March January month is very coldest month at night time. Snow is heavy in the morning time at Antwerp. In April and May months are cool and heavy rainy season. December month is suitable for Antwerp city trip.

Antwerp City Economy

The port of Antwerp was the seventeenth largest port in the world in the year 2005 and second only to Rotterdam in Europe, According to the American Association of Port Authorities. Antwerp's docklands, with five oil refineries, are home to a huge concentration of petrochemical industries, second only to the petrochemical cluster in Houston, Texas and Importantly it handles high quantities of economically good-looking general and project cargo, as well as bulk cargo. The city has four diamond bourses: one for bort and three for gem quality goods and Electricity production is also an important activity, with four nuclear power plants at Doel, a conventional power station in Kallo, as well as several smaller joint cycle plants. The first petroleum refineries were established during the year 1920s and '30s, and they were soon joined by automobile assembly plants and in the 16th century the city developed an important sugar-refining industry, in which partially worked sugarcane was brought in by ship, refined, and re exported. According to legend, the first diamond was cut in Antwerp in the year 1476, other important products include photographic and electronic equipment and cut diamonds, the latter for which Antwerp is world-famous.

Antwerp City Information Sources

Sublet.com is an apartment rental service that advertises apartments, sublets, subleases, roommates & houses for rent. Apartment rentals, sublets, subleases, roommates and potential renters have not been screened, verified or evaluated. Individuals utilizing this rental service to find apartments, sublets, subleases, roommates or tenants take full responsibility for their actions & understand that the owners of the site take no responsibility for any consequences of using this service

&copy Copyright Spyder Web Enterprises LLC, 1999 to present. All rights reserved.